"Portland indie-Americana band Patina have just released their (3rd) album Hard Luck Sound and 'All I Ever Had' is a great example of the line they walk through folk and country music like a contemporary version of The Band or a less rambunctious Houndmouth. They've got a great handle on not overplaying their hand or allowing things to get too busy. Most importantly they know the song is king and they serve it with great playing, mood setting and some fine vocal harmonies." 
~Post To Wire, April 14, 2020 
"The Americana sextet emanate a warm familiarity on their third LP 'Hard Luck Sound,' making the kind of music that feels like hanging with old friends." 
~Vortex Music Magazine, April 24, 2020 
Walking the Americana line between folk, rock and country, Patina's new record Hard Luck Sound highlights their commitment to well-crafted songwriting, with warm, melodic harmonies and solid musicianship.
PATINA was founded in Portland, Oregon by singer-songwriter Sam Hopkins and guitarist Bret Agins in 2006. Over the years, PATINA has continued to forge their sound, with Hopkins' songwriting brought to life through the collective musicianship of the band. "Hard Luck Sound" is that sound, and the title of their third studio album, released April 3, 2020. 
History:
In 2006, songwriter Sam Hopkins and guitarist Bret Agins became housemates in Southeast Portland after a mutual friend, and future bandmate Darvey Santner, suggested they had similar music interests.  They soon began crafting songs together in the living room with Sam's sister Sarah Hopkins singing harmony. Together the three played their first show under the name "PATINA" in the summer of 2007 in an old church in an Eastern Oregon ghost town. Sarah moved to New York City that Fall and multi-instrumentalists Darvey Santner and Mateo Bevington soon joined the band. Songs were then arranged for guitar, dobro, mandolin, and bass. After several shows as an acoustic foursome, PATINA grew to include Josh Taylor on drums. Live shows blended folk and rock 'n roll elements, weaving electric guitar together with dobro, mandolin, keys, harmonica and three and four-part vocal harmonies. Agins, Santner and Bevington shared lead guitar, dobro and bass duties, and Santner and Bevington also traded off on mandolin.  
In 2009 they entered Portland's famed Jackpot! Recording Studio with engineer Justin Phelps and laid the basic tracks for their first studio album, "Sugar for the Salty Seas" (2009, self-released). Overdubs and mixing were completed at Phelps' personal studio and tracks were mastered by Ed Brooks at RFI/CD in Seattle. New York collage artist Leonard Stokes created the album cover, which unfolds into a three-panel work revealing a Pacific Northwest landscape.  
After numerous shows over 2009-2010, Santner and Bevington left the band to pursue other projects.  Soon thereafter, PATINA added bass player Andrew Sottile and keyboardist Jon Alexander and Agins took on full-time lead guitar duties for live shows. Sottile moved away in 2013 and John MacKay took over on bass guitar in 2014. Also in 2014, Sarah Hopkins rejoined the band after returning from New York. Around this time lap-steel player Jeremy Bruno began sitting in on occasional rehearsals and shows.  
Over 2014 and 2015, the band took a break from live shows and focused on recording their second album, "Arms Over Arms" (2016, self-released). Tracks were recorded at Hopkins' home studio, mixed by Phelps at The Hallowed Halls and mastered by John Baldwin in Nashville. The album features what was by now the core PATINA band made up of siblings Hopkins, Agins, Taylor, Alexander and MacKay, with Bruno adding lap steel on several tracks.  
By the time "Arms Over Arms" was released, the band had polished a handful of new songs, and in November 2017, PATINA returned to the studio at The Hallowed Halls with Phelps. Over the next two years and numerous studio sessions, the band worked and reworked a large body of songs, and ultimately narrowed the material to the eight songs that not only worked well as an album but represented the musical direction the band had taken.  Recorded, mixed and mastered by Phelps, PATINA's third studio album, "Hard Luck Sound" was released April 2020. Additional singles from these sessions were released in early 2022. 
With the pandemic limiting live performance, the band continued to rehearse and collaborate on new material. They started performing again Summer 2021 and are back to playing regular live shows. Also, in the Fall of 2022 they re-entered the studio at The Hallowed Halls and laid the ground work for what will become their 4th studio album, which they hope to complete in 2023.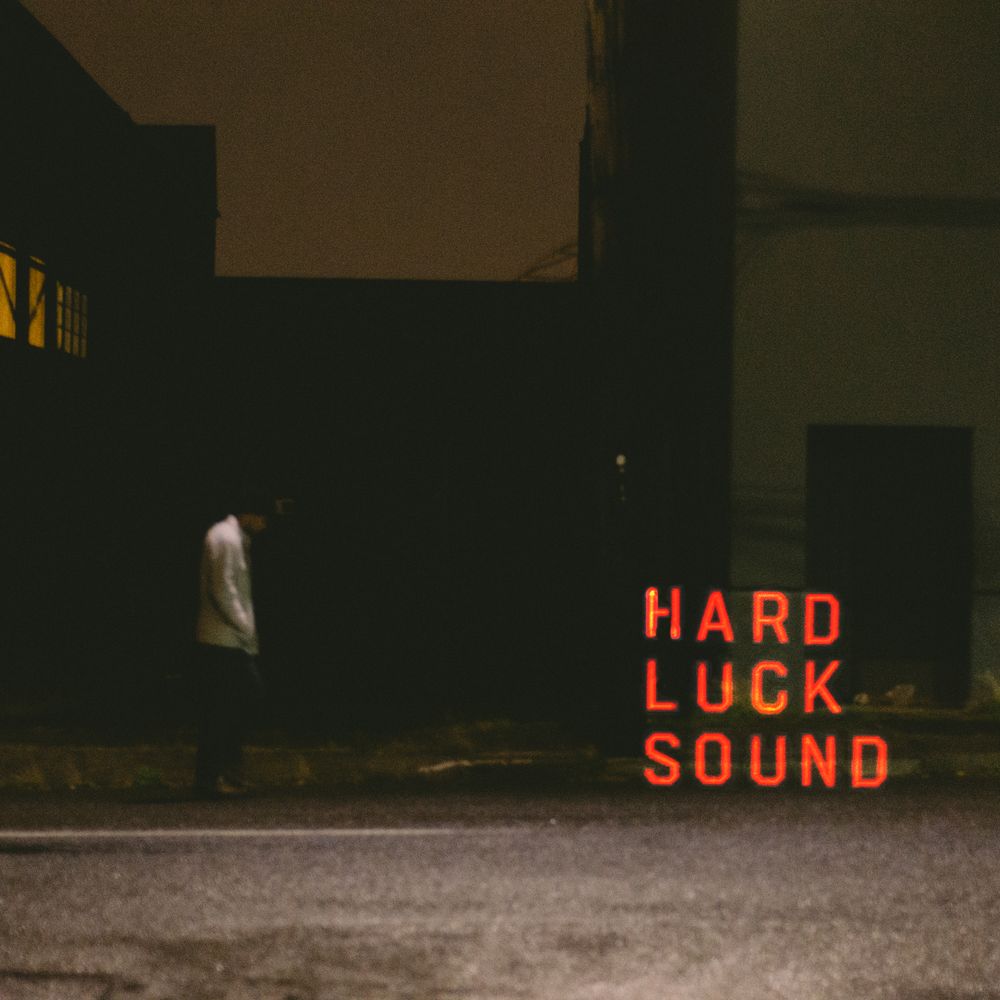 "Hard Luck Sound"
PATINA'S THIRD STUDIO ALBUM, released april 2020.
Press Photos